Rently Bob Haywood donated these items to the Museum - a tankard from the Charlton Club and members tickets for the Trotting Club. His family owned the Corner Cafe in the early 50s. If anyone has memories of the Cafe please share them with us. Bob has shared some of his memories of Charlton.
"I was only 4yo when we moved to Melbourne in 1953 so I don't have many memories of the time. I remember a laundry trough full of yabbies at our friends the Bakers just down the road. Ray Baker worked in the Post Office at the time and my parents and the Bakers stayed friends for many years. I remember one night at the Bakers there were some possums having a wonderful time on the roof and Ray muttering bloody possums and grabbing the .22 and off he went. Don't know what happened to the possums.
They also had rabbit drives at the time, a "V" shaped net would be set up and the rabbits driven into it. The rabbits would then be paired and my uncle (Charlie Haywood) would take them in his semi-trailer down to the market in Melbourne. It was done as a fundraiser and the proceeds would go to the football club. The only other memory I have and my father used to talk about it was the night man, we had fruit trees down the side of the house and the night man would come along, grab the full can and balance it on his shoulder, with his free hand he would pick a peach or whatever and munch on it on his way through – don't know about hygiene at the time but it was always good for a laugh."
Thankyou to James Lane who recenlty donated the Elector's Right for Frank Henry Tucker, 20th Nov 1880. Frank Tucker was born in 1858 in Warrnambool. The son of James Tucker & Ann Harding, he moved with his family to East Charlton in the 1870s. His father was a watchmaker and jeweller. Frank became a carpenter and later moved to Wycheproof where in 1883 he opened a timber merchant, builders and undertaking business. His ties to Charlton remained and he opened a branch in Charlton in 1899. After WW1, his son, Private Charles Henry Tucker, joined the business - F. H. Tucker & Son. In 1925 he moved to Geelong West and with Charles established an undertaking business. Frank died in 1932 and the business, Tuckers Funerals, still operates today but is no longer owned by the Tucker family.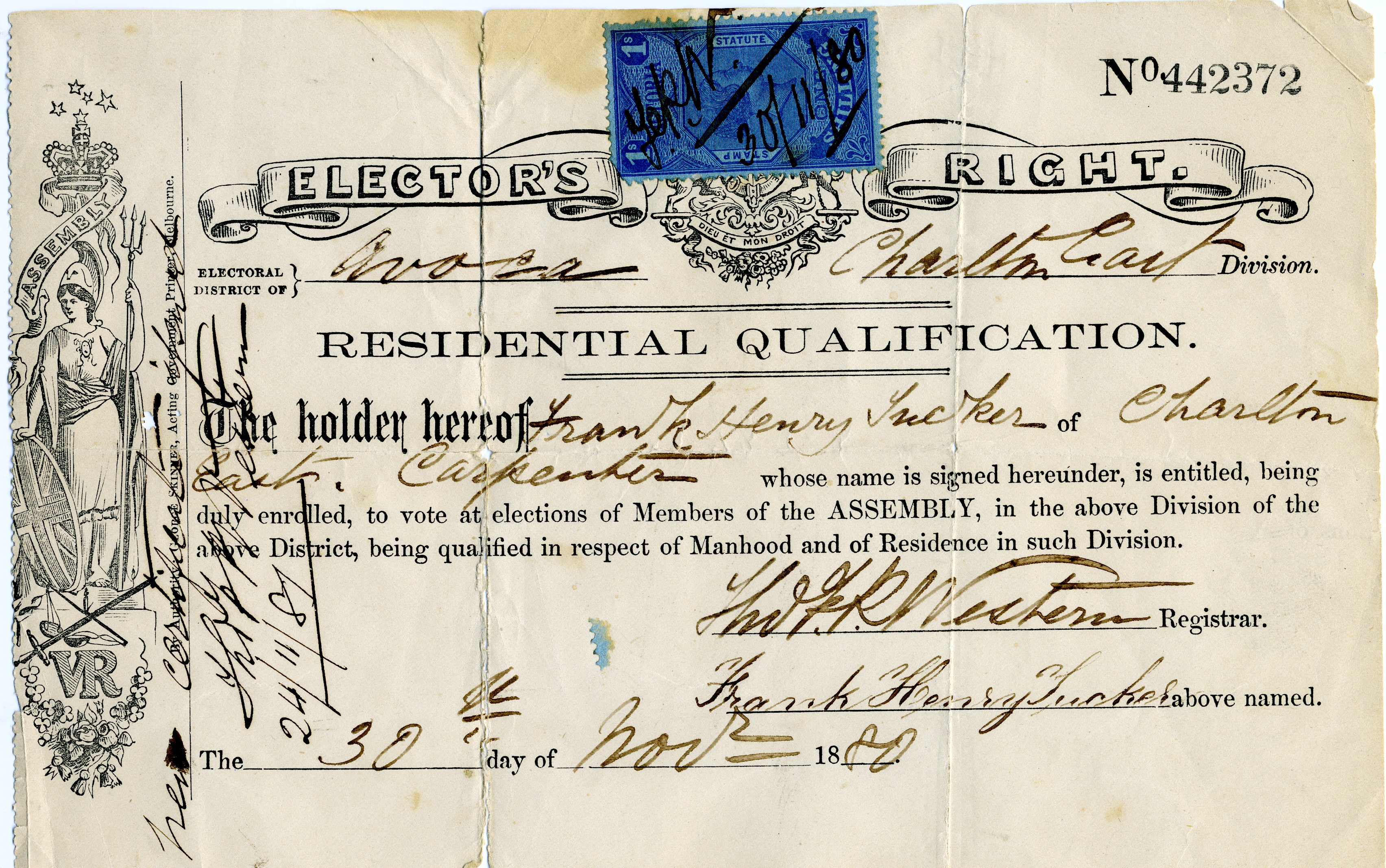 Thanks to funding from a Local History Grant, we were able to puchase two new showcases. The CWA Cabbaritta branch have put together a lovely display of old and new handicrafts. This display will be available for viewing for the next 6 months.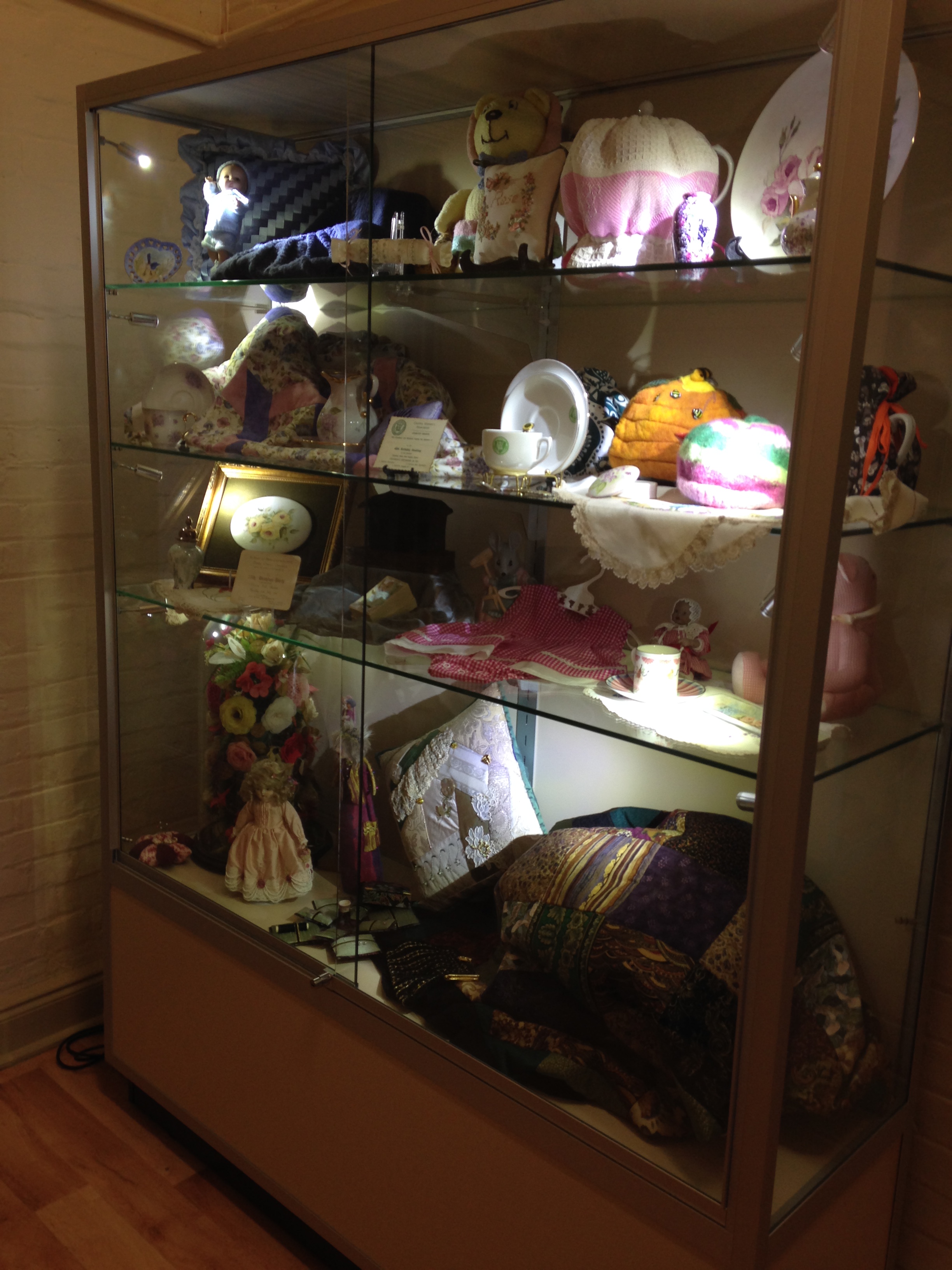 We were delighted to take part in the unveiling of the Pompey Elliott commemorative bust on May 24, 2015. Our secretary, Carolyn Olive, who is also secretary of the Charlton Forum, was the prime motivator to get this project off the ground. After museum members were invited to the unveiling of a Pompey Elliott statue in Ballarat in 2011, they were so impressed the idea for a statue for Charlton was born. The sculptor Louis Laumen was approached and agreed to create a bust based on his Ballarat statue. The museum contributed funds towards the project and Carolyn wrote the text that appears on the plaques. For those who dont know who Pompey is - he was a famous WW1 General and was born in West Charlton. Many of our soldiers were in his 7th Battalion and he remained a friend to the Charlton community throughout the war and afterwards. Photo: Courtesy of Jenny Pollard. Left: Ross McMullin, Pompey biographer; Carolyn Olive, Forum secretary & Harold Heslop OAM, Vic State RSL.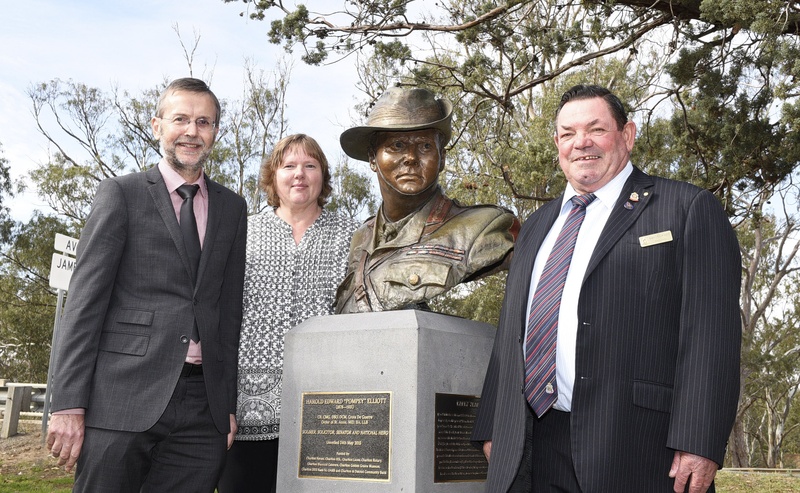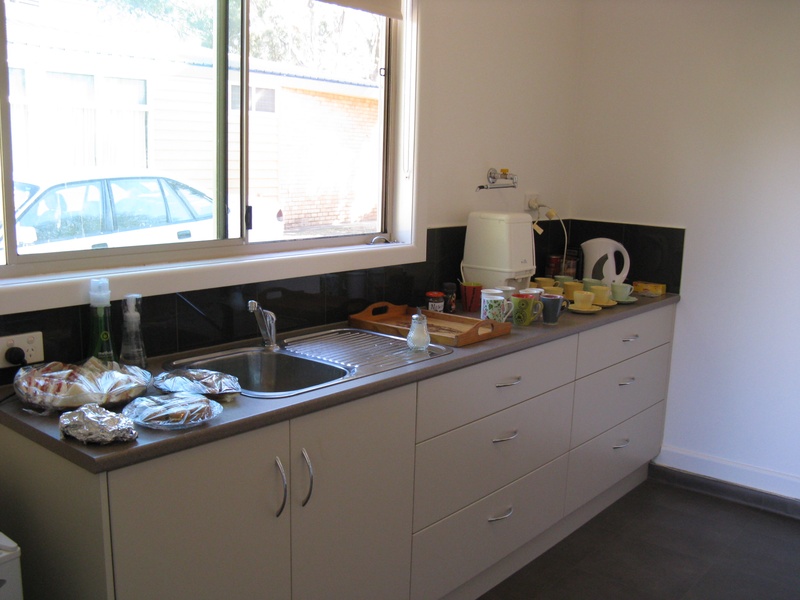 We now have a lovely new ktichen in what was for many years, Reg Brownjohn's dark room. After white ants and the flood, the old 1950's kitchen had seen better days. Now we can make a cuppa and do the dishes in running hot water. Very spoilt. Thanks to the Buloke Shire for making it happen for us.
Below: Sue Walsh (Museum President), Marg Wood & Frank Cinquegrana (Buloke Shire) were amoungst those helping us to celebrate with a morning tea. Marg told us how she had her 18th birthday in the Mechanic's Institute in which the musuem is located, and how the night was made even more memorable as Marg and her beau Ted also anounced their engagment.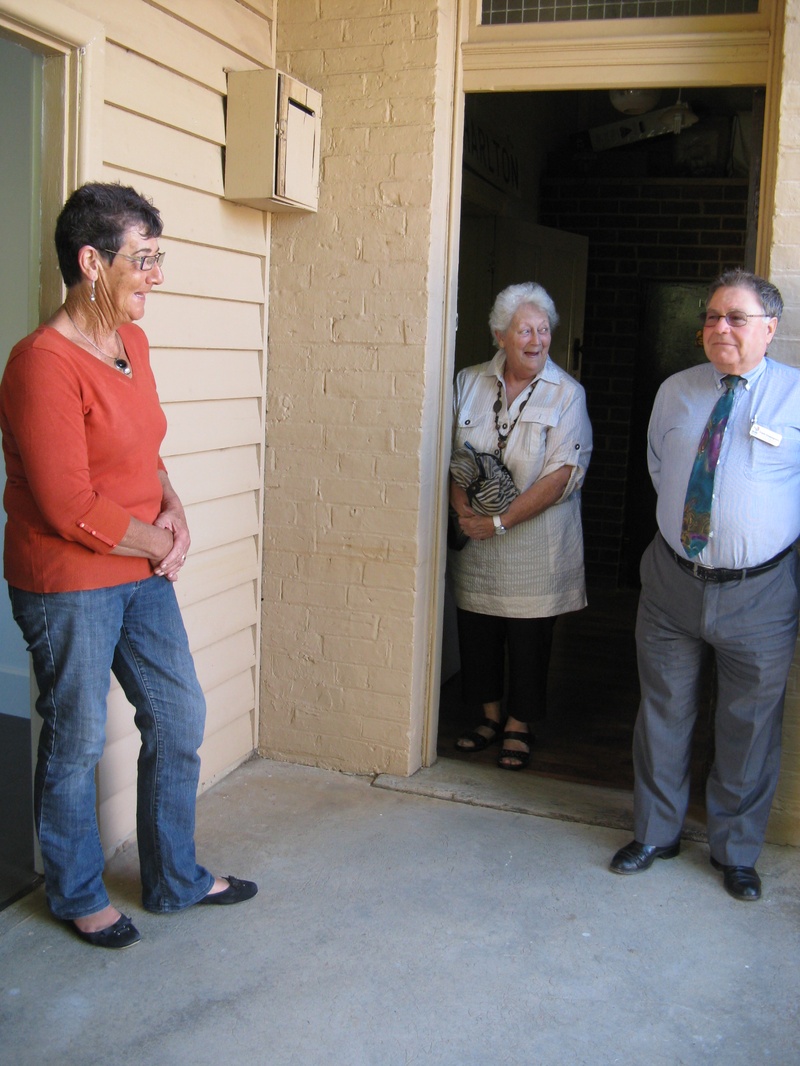 After two long years we are finally open again. Thanks to the many individuals and groups who have supported us in the huge task of restoring our building and collection after the devestating flood in Janaury 2011. We have come a long way and have used this opportunity to reinvent ourselves with a new look layout and modern displays. March 17, 2013 marked the beginning of a new era for us and we were especially pleased to see so many of our friends there to help us celebrate. In our 40th year, we look forward to another 40 years of preserving and sharing Charlton's fantastic history.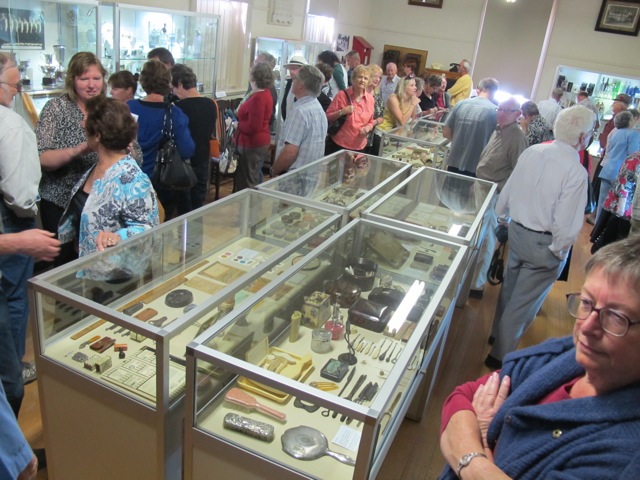 On January 14, 2011 Charlton was inundated with over half a metre of flood water. Many days of torrential rain on an already soggy landscape meant that our creeks and the Avoca River all flooded at once, wreaking havoc on Charlton and the surrounding farming district. Eighty percent of the town was affected including the Charlton Golden Grains Museum. Almost 60cm of water inundated the museum causing serious damage to the building and its collection. We lost many historical items and photographs etc. as well as our photocopier and most of our display cases. What wasn't damaged by the water, suffered from the severe mould problem which appeared within hours of the water receding. Our collection was packed up and moved to storage in a barn on a local farm and other items were frozen so they could be restored later.
After many generous donations from individuals, businesses and organisations, we were able to replace our showcases, restore many of our precious items and invest in new graphics panels and other props to help us display our collection. The Buloke Shire also worked hard to repair our building and undertook some much needed renovations at the same time.